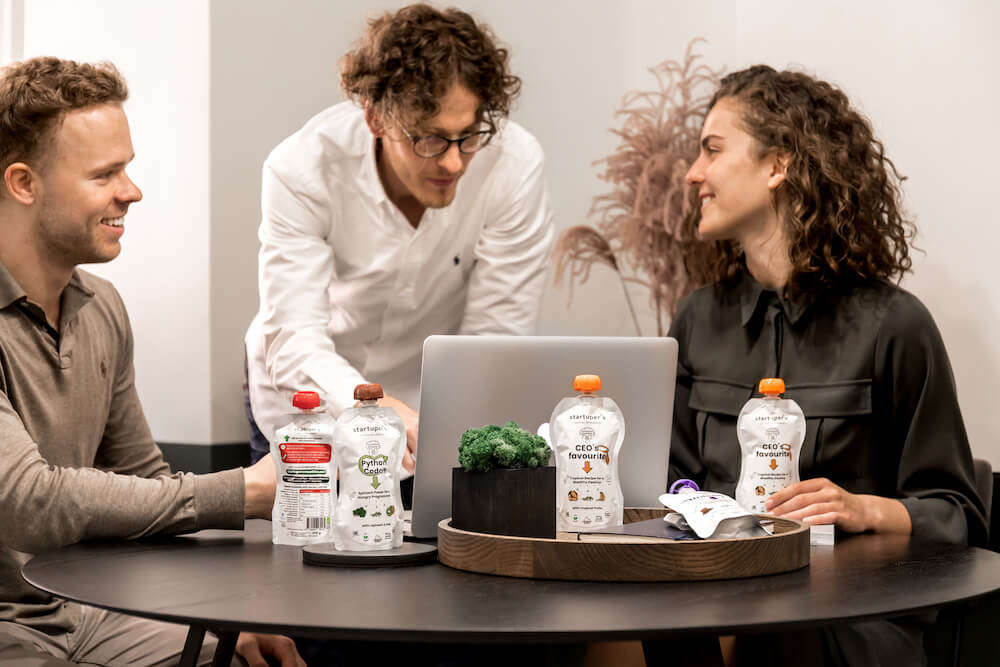 Startup investment and future plans of Startuper's Smoothies
Startuper's Smoothies is back after finding its first customer and private investor in the food exhibition "Anuga". The founders of a meal replacement company have just received their first startup investment. They have no doubt that they have offered the right product at the right time, as the world is experiencing a trend of healthy lifestyles. Healthy ingredients in a Startuper's Smoothie are one of the most important features.
Many manufacturers had to go to the same exhibition more than once to turn the leads into trade agreements.
---
Karolis Basevičius, co-founder and director of Startuper's Smoothies, shares a completely different experience.

"We went to one of the largest food exhibitions in Europe, Anuga, which takes place in Germany. We immediately found several partners with whom we signed cooperation agreements. In Germany, our functional food only went on sale last November but has already accounted for about 10% of sales. This year, this share should grow to 30%, and we have no doubt that the product will appear in other countries as well," says K. Basevičius.
---
He is convinced that the success is due to the fact that the drinkable meals Startuper's Smoothies create meet the needs of the trend. They are healthy, natural meal replacements in a variety of flavors, and in a package that is convenient to carry.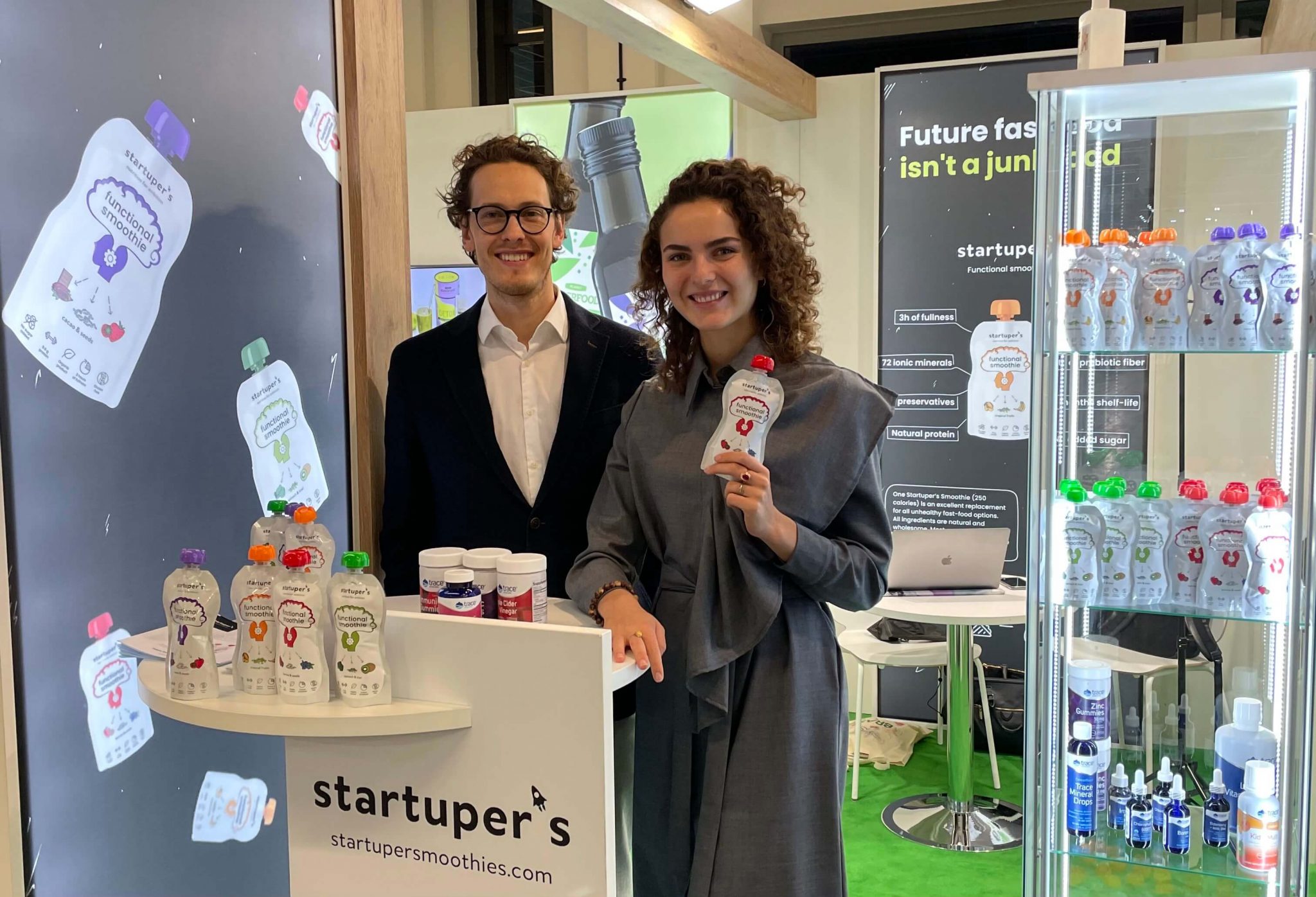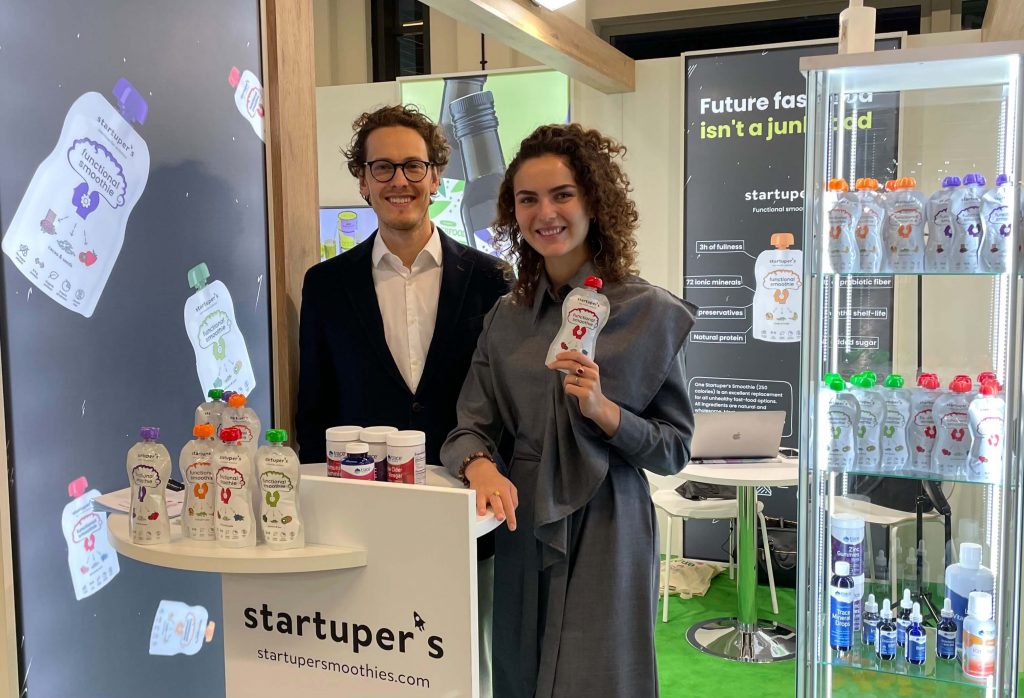 The creation of meal replacements
Startuper's Smoothies was founded in 2018.
"I am involved in the business of my parents, which is also related to a healthy lifestyle. When I came to study in Vilnius, the activities increased even more. Sometimes I realized that I could only spend 10 minutes eating, which is a really tight time period. There are not that many choices of healthy products that will satiate and benefit the body while not being time-consuming. Therefore, I decided that this niche needs to be filled, " explains the start-up co-founder.
He invited a partner, Lukas Laurinavičius, to co-create the meal replacement product. According to Karolis, their values, attitudes toward a healthy lifestyle, and food coincided.
It took a couple of years to produce the first smoothies. The men first created the recipes themselves but realized that they were still a long way from perfection. Therefore, they started to cooperate with researchers from the Kaunas University of Technology.
The co-founder estimates that it took about 100,000 Euros startup investment to create the product and to start commercial production for the second time. The business has both its own resources and EU support, which has been used in collaboration with research institutions.
Functional food appeared just before the pandemic. Since the first quarantine was soon announced, many have started looking for more interesting products online.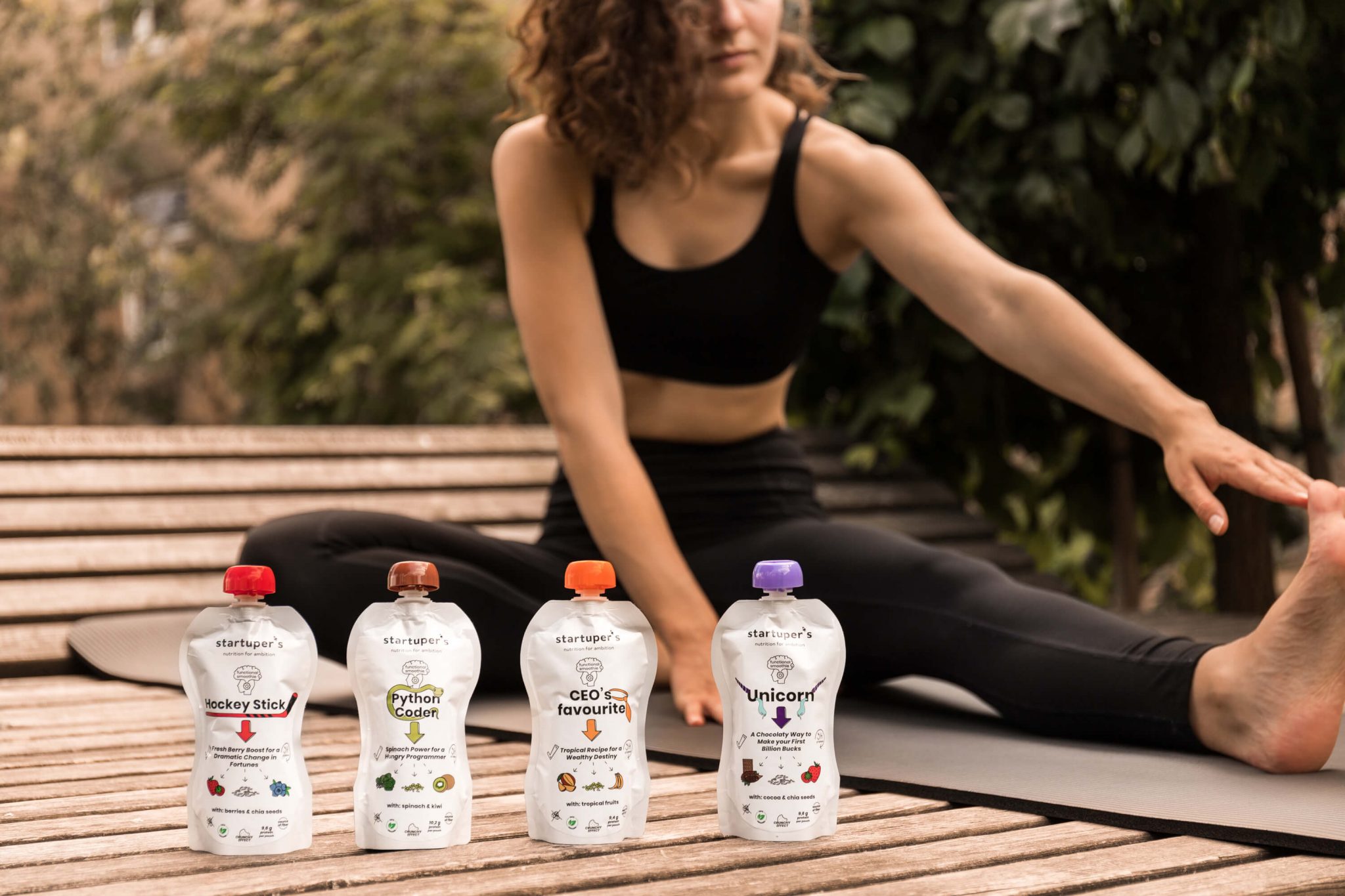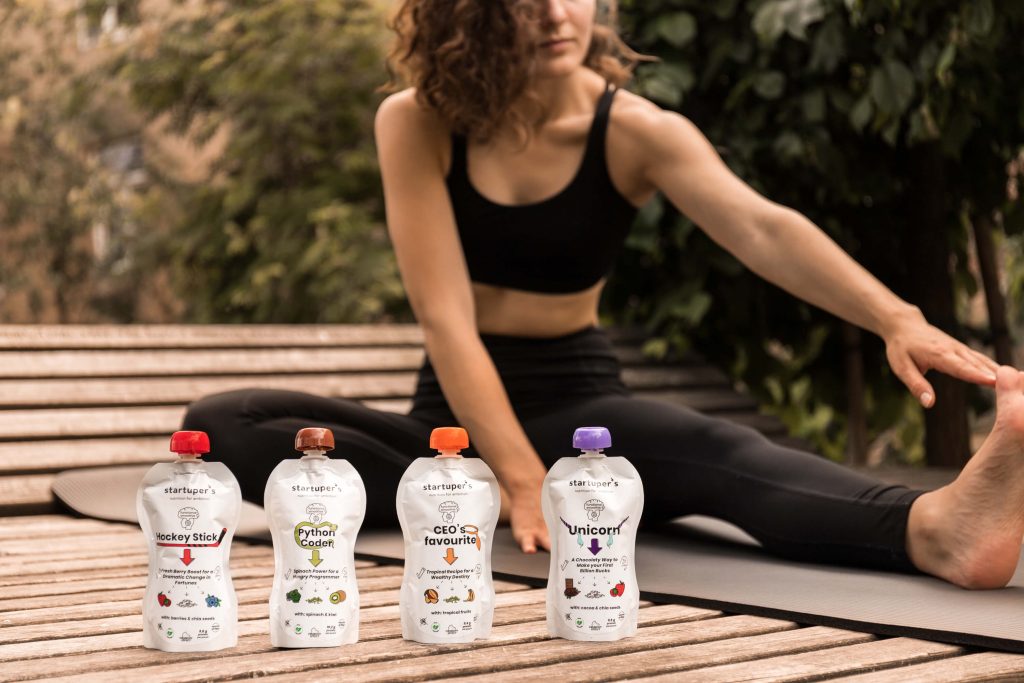 Startup investment by a private individual
"It simply came to our notice then. After several interviews, we unexpectedly received an investor's offer to allocate funds to our business, although we were not even looking for a startup investment. And then we realized that we are on the right track. We can already start expanding because we have growth potential," says K. Basevičius.
However, the company had rejected the first offer from the investors and decided to look for the co-founders themselves.
"The value system of the person or company that would invest in us is much more important than money. Because we will have to work and bond together. We were looking for an investor who would see the broader meaning of life. And also realize that business must also strive for valuable things: not only to make a profit but also to share the welfare with the society, " says K. Basevičius about his approach.
We managed to find such an investor – a private angel investor Regimantas Buožius. We had signed an investment agreement of EUR 300,000. The company is planning to allocate funds to increase brand awareness in Lithuania and Germany. Furthermore to strengthen the team, and create new flavors for functional food.
"I think that new startup investment will be needed again in a year's time because we are ready for serious development and growth, " the co-founder emphasizes.
Different sales channels
Last year, the company's turnover was close to EUR 150,000, this year we are planning to reach EUR 500,000. The leader of the business is convinced that a larger share of exports and new outlets in Lithuania will help increase sales. Our company had recently signed a contract with the "Rimi" retail chain – functional food from Startuper's Smoothies will be available in 40 stores of this chain. Shoppers at gas station "Circle K" stores will soon be able to try the drinkable meals as well. We have also sold our products in the past by the retail chains Šilas, Express Market, Food for Sport, organic goods stores Livin, and other smaller stores.
"In supermarkets, we highlight the benefits of an impulsive product to attract the eye of a healthy person. And in pharmacies, we note the functional properties that this product is useful for patients who have lost their appetite or those who have difficulty chewing. Ultimately, our third direction is events and venues that would come up in the foreseeable future," concludes Karolis Basevičius.
Published by: Verslo Žinios